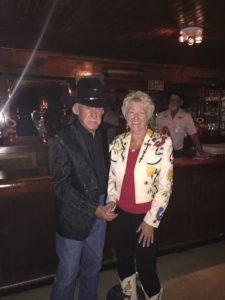 About Richard "Dick" Wallrath
Richard "Dick" Wallrath is no stranger to hard work. Raised on a dairy farm, he was balancing farm chores and school work by the time he'd reached the double digits.
When he was 11 years old, Dick's older brother went off to fight World War II and he inherited his responsibilities on the dairy. He suddenly had 14 cows to care for, milking them by hand each morning before school and again after the day's homework was done. He jokes that even at 11, the high school boys wouldn't dare mess with him, thanks to the strength he developed in his forearm.
The following year, a neighbor died, and Dick took a job caring for the late dairyman's 18 head, in addition to his cows at home. It was then he learned the importance of a good work ethic and the value of a dollar, traits he's carried with him throughout his life and endeavors.
After school, Dick went into the construction business. He found great success, but also found a vice that would change everything — alcohol. He lost almost everything before finding God and Alcoholics Anonymous.
With help from both, along with a powerful speech by R.G. LeTourneau and books like The Power of Positive Thinking and Think and Grow Rich, Dick turned his life around. He launched a window business and immediately started giving back and paying it forward, even when he didn't have the money to give.
Dick not only gives financially through his education foundation (he's the biggest all-time individual donor to Texas FFA and 4-H), but also by working with recovering alcoholics. Now 50 years sober, he is passionate about sharing his story and struggles in an effort to help others get and stay clean. He's proof second chances are for real, that hard work pays off and it truly is better to give than to receive.
---
Deep in the Heart Movie
An inspirational true story, Deep in the Heart chronicles the life of Richard "Dick" Wallrath, the biggest all-time individual donor to Texas 4-H and FFA organizations. After hitting rock bottom and losing it all, he was determined to win back his family, make something of himself and leave the world a better place than he found it. Through faith and a lot of hard work, he did just that.
The film, which was chosen by the Austin Film Festival as one of the 5 "must see" films at the 2011 event, is raw, emotional and heartwarming.
Jon Gries (Napoleon Dynamite, Taken), Elaine Hendrix (The Parent Trap, Inspector Gadget 2), D.B. Sweeney (The Cutting Edge, Fire in the Sky) and Val Kilmer (Top Gun, Tombstone, Batman Forever, The Saint) star in this film from writers Brian A. Hoffman (Corked!) and Josh Fasulo and director Christopher Cain (Young Guns, Pure Country, Pure Country 2).
---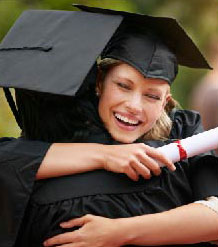 Richard Wallrath Education Foundation
"When you give a child an education, you give them something no one can steal. You can make their dreams come true. They can go and do something with their life."
— Richard "Dick" Wallrath
Dick Wallrath doesn't believe in giving something for nothing. What he does believe in is giving opportunities. That's why his foundation gives college scholarships to deserving young people. It's money they can put with a lot of hard work to make something out of themselves. It's teaching a man to fish, so to speak.
Since the foundation's inception, it has given out 1,400 $10,000 scholarships to Texas 4-H and FFA members. Soon, Dick plans to increase that to 250 $15,000 scholarships per year.
A longtime stock show supporter, he chose 4-H and FFA members as his foundation's benefactors because he was so impressed by the kids he's met. "Those programs teach honesty, integrity and decency in a way schools can't," he says. "I'm just honored to be associated with them."
His goal is to leave things a little better than he found them, and he believe the foundation will accomplish that through making a college education a reality for more students.